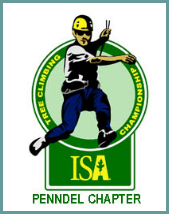 Join us for the 2023 Penn-Del ISA Tree Climbing Competition
May 6th, 2023
Mellon Park - Pittsburgh, PA
Competitors:
Click HERE to register.
Details:
Registration is $100 each

Mandatory gear check on Friday, May 5th between 12:30 pm and 7:00 pm

Each competitor must have their gear form filled out prior to inspection

Competition is scheduled to begin at 7:30 am on Saturday, May 6th. Please arrive around 7:00 am for registration and last minute announcements.

Lunch will be provided
Volunteers:
We are always in need of volunteers to help make the TCC a success. Volunteers are expected to be present for the entire event (7:00 am until we are done). Lunch will be provided for the volunteers.
Please, fill out the form below if you are interested in helping out.
Location: 
1047 Shady Ave, Pittsburgh, PA 15232
Results of the 2019 Penn-Del TCC:
2019 Score Spreadsheet Mens.pdf
2019 Score Spreadsheet Womens.pdf
2019 Masters Challenge Scores.pdf

Results of the 2018 Penn-Del Master's Challenge:
2018 May 2019 Masters Scorebook Boalsburg.pdf
Results of the 2018 Penn-Del TCC:
2018 Scorebook Boalsburg - Overall.pdf

2018 Scorebook Boalsburg - Aerial.pdf
2018 Scorebook Boalsburg - Ascent.pdf
2018 Scorebook Boalsburg - Belayed Speed.pdf

2018 Scorebook Boalsburg - Throwline.pdf
2018 Scorebook Boalsburg - Work Climb.pdf
2018 Scorebook Boalsburg - Women's Preliminary.pdf
2018 Scorebook Boalsburg - Men's Preliminary.pdf
Results of the 2017 Penn-Del TCC